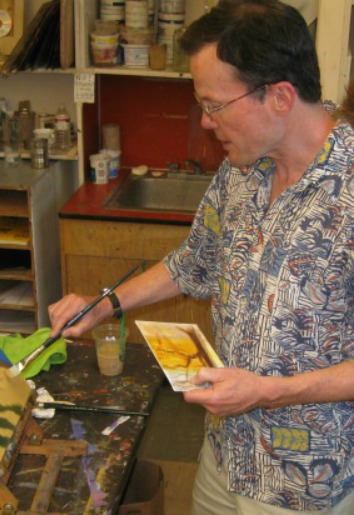 Gage Mace has been teaching Life Drawing and Oil Painting at MAC for the past 4 years of his fourteen years of teaching.
Gage has studied at the Bruchion School, Marylhurst College, and studied privately with Jan Saether.
Gage's work can be found at the Rental Sales Gallery in the Portland Art Museum and has had work featured in the play Halloweentown, starring Debbie Reynolds. His work has also been commissioned for one of the Pearl District development projects and by author Steven Dubin.