Multnomah Arts Center Gallery
Call For Artwork: Monthly Shows for Multnomah Arts Center Gallery 2020
Announcing a Call to Artists for the 2020 Multnomah Arts Center Gallery schedule of monthly juried exhibits. Experienced and emerging artists living in Oregon or Washington (in the vicinity of Portland) are invited to submit group and solo proposals for shows in the gallery. For more information about this Call to Artists, please contact Jaye Campbell at: jaye.campbell@portlandoregon.gov.
Submission Deadline: September 1, 2019
Now showing in the gallery:
A Juried Multimedia Group Show
Reception: Friday, June 7, 6-9pm
Free and open to the public

Images on Postcard: Top to Bottom & Left to Right: Jason Berlin, David Castle, Richard Glenn, Joy Cartier, adem carona, Tayja Danger, Donna Sosnik, and R. Keaney Rathbun
I am what time, circumstance, history, have made me, certainly, but I am also, much more than that. So are we all."—James A. Baldwin
June is PRIDE Month! Multnomah Arts Center is celebrating our greater LGBTQIA+ community with a juried show featuring LGBTQIA+ artists and their perspectives on aspects of their lives – coming out, confronting bias, surmounting challenges, finding love, and celebrating queerness.
Participating jurors were:
Bobby Fouther – Multimedia Artist, Performer, Director, Producer, Designer, and Educator
Anthony Hudson – Multidisciplinary Artist, Writer, Performer, Filmmaker and Drag Clown (Carla Rossi)
Anna Vo – Writer, Speaker, Artist, Musician, and Educator in Inclusion and Racial Justice.
29 Selected Artists:
Alissa Altman, Jason Berlin, Sierra Lonepine Briano, adem cardona, Joy Cartier, David Castle, Kendrick Corp, Matthew Cottrell, Larry Cwik, Tayja Danger, Christina Ellis, Bobby Fouther, Tiana Garoogian, Mark David Gerson, Richard Glenn, Victoria Hammond, Craton Highways, Anthony Hudson (Carla Rossi), Julia Laxer, Robert Morrissey, Galen Perry, R. Keaney Rathbun, Zarod Rominski, Deborah Chava Singer, Donna Sosnik, Anna Suarez, Joni Renee Whitworth, Anna Vo, and Martin Wolfe
The show includes drawings, paintings, mixed media and collage, digital media, zines, jewelry, kiln-formed glass, photography, sculpture, poetry, prose and video from these 29 artists representing a wide range of perspectives and reflections on life in the LGBTQIA+ community.
HIDDENComing soon in the gallery:
Rachel Laura
& Debra Carnes
May 3 – June 4, 2019
Reception: Friday, May 3, 7-9pm
"Inspirations from Nature: A Mother and Daughter Show"
Paintings by Rachel Laura and basketry by Debra Carnes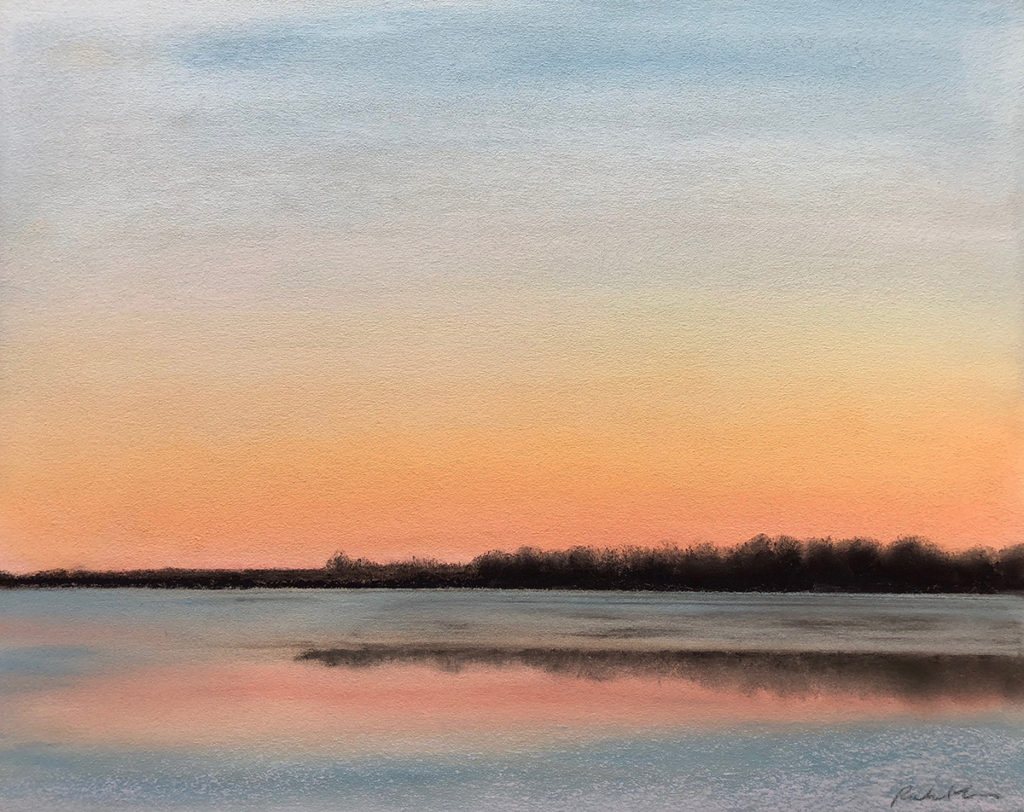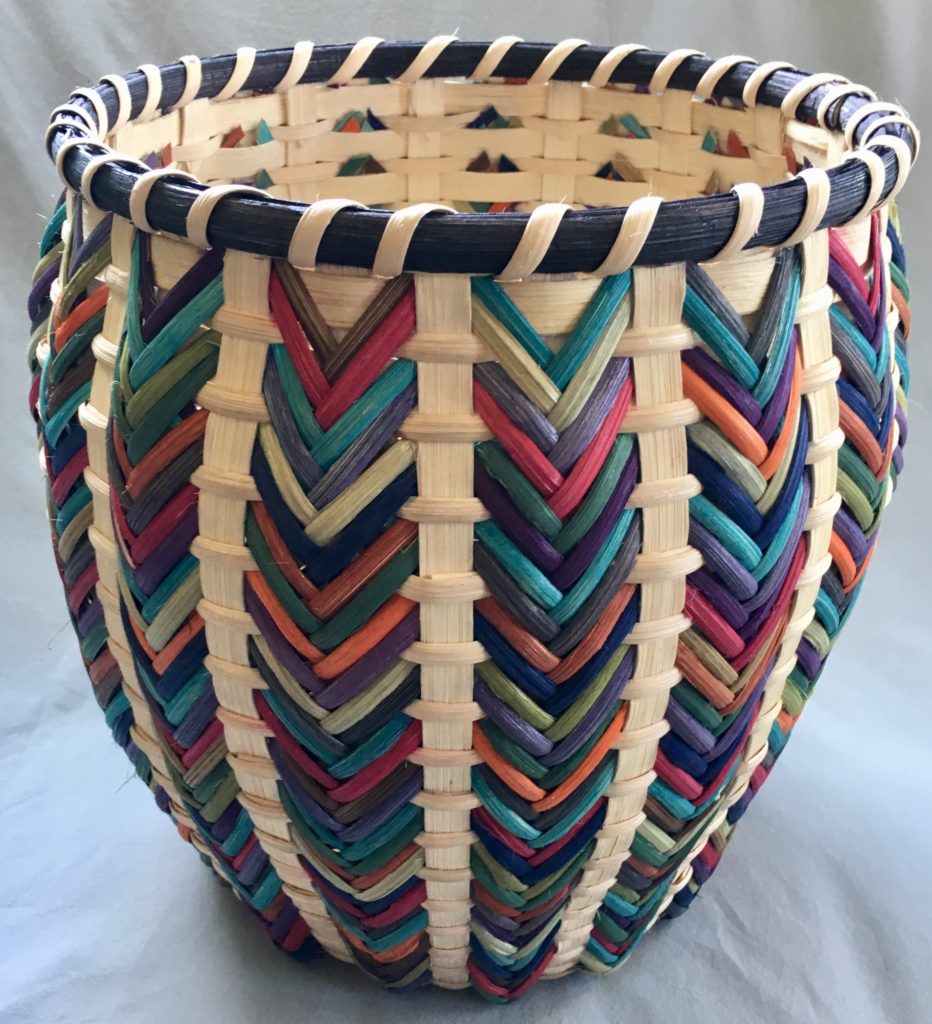 "Inspirations from Nature: A Mother and Daughter Show," an exhibit of paintings by Rachel Laura and basketry by Debra Carnes, will be on view at the Multnomah Arts Center beginning May 3.  Both artists are inspired by nature. Their work is philosophically similar, yet different in the translation and in the mediums that they work in. They consider the show a great opportunity to work toward something together, to share their vision of this inspiring world with others and to celebrate Mother's Day in the month of May.  An opening reception will be held in the gallery on Friday, May 3, 7-9pm.  The show ends June 4 at 5pm.
Rachel Laura is a Portland artist who has been passionate about creating all her life when she realized that she is a landscape painter. She began working with spray paint and recently has taken up soft pastels.  She enjoys switching between the non-traditional and traditional mediums.  As Laura states, "I'm inspired by the beauty in the world around me and want my work to create a feeling of calm promoting a sense of inner peace and well-being."  She works with the idea of "Yugen" which is a Japanese term that means an awareness of the universe triggering emotional responses too mysterious for words.  She aims to inspire a moment of peaceful relaxation.
Debra Carnes lives in Tolovana Park and is Rachel's mother.  She has always been fascinated with the history of basketry, one of the oldest art forms.  She enjoys the challenge of construction and the endless possibilities of materials, methods and styles.  She incorporates found objects and materials in new and interesting ways.  As Carnes explains, "I often go "treasure hunting" for driftwood and beaver chewed sticks to incorporate into my creations and am always looking for inspiration from how nature constructs the world around me."
Gallery Hours:
Monday - Friday: 9:00am - 9:30pm
Saturday & Sunday: 9:00am - 5:00pm
A portion of all sales supports arts education at MAC
Multnomah Arts Center Gallery has approximately 200 linear feet with beautiful white display walls and "floating" walls for versatile art displays. As an educational instrument for our community, the MAC Gallery has been open since 1982 and has had over 300 shows. The artists who show here are residents of Oregon or Washington if they live in the immediate vicinity of Portland. We have 12 shows throughout the year with an artist reception coinciding with First Friday in Multnomah Village.
 The MAC Gallery reflects the artistic dynamism of the Portland area with exhibits that emphasize the following:
Artists not neccessarily represented by a gallery or with an art degree

A deverse spectrum of media, from Fibers to Metal Arts and beyond

Diversified subject matter, from controversial themes to the simply pleasing

The working process of art through repetition of a single artist or group

Trends in the artistic community Artwork related to current events
Artwork related to MAC classesThough the main urpose of the Multnomah Arts Center Gallery is educational, we hope to have the shows stimulate thought and/or emotion and create some sort of reaction in the viewers who through.
Multnomah Arts Center's mission is to provide high quality instruction and participation in the performing and visual arts to all itnerested persons, regardless of age, race, religion, ethnic origin, financial means, or level of ability. The MAC Gallery reflects this mission by paying the artist a larger commission than traditional galleries. Artists are accepted to show their work based upon a variety of criteria including artistic excellence, content, craftsmanship, professionalism, marketability, and educational value.
If you are interested in purchasing an artwork on display which is for sale, please inquire at the front office. A portion of all sales supports arts education at MAC. Read about the gallery's 2013 renovation in the Portland Tribune.