The Multnomah Arts Center offers jewelry and metals arts classes for adults and youth year round. Below is a listing of class offerings. Begin with our foundation series, designed to give students the essential skills they need to become professional metalsmiths. Additional classes and workshops ranging from one day to ten weeks offer the student a wide variety of techniques to augment their skills. Access to all tools and supplies needed for basic projects are included. Come by to pick up a schedule that includes dates of current classes and workshops. Below is a listing of some of our typical class offerings.
Metals Coordinator: Nicole Rawlins
Foundation Series
For Teens & Adults 
METALSMITHING I- Introdcution to Fabrication
Explore fundamentals of fabrication with nonferrous metals such as copper, brass, and sterling silver. Gain experience in sawing, filing, silver (torch) soldering, polishing, and basic patination. Chain-making and the elements of design will also be introduced. No prerequisite.
METALSMITHING II- Surface & Dimension
Build fabrication skills and explore decorative and alternative surfaces, including roller-printing, etching, and depletion gilding. Focus on adding a third dimension to fabricated pieces, with instruction on building hollow forms, including the use of the hydraulic press. Prerequisite Metalsmithing I or equivalent.
METALSMITHING III- Findings & Mechanisms
Add movement to your work with hinges and other basic mechanisms. Jewelry findings are covered in-depth, including the use of commercial findings and fabricating your own clasps, bails, and earring hardware. Cold connections-rivets, tabs, and threaded attachments, are also covered. Prerequisite: Metalsmithing I or equivalent.
JEWELRY AND METAL ARTS YOUTH CLASSES & WORKSHOPS ALSO AVAILABLE.
Classes & Workshops
For Teens & Adults 
Basic and Advanced Fabrication
Cold Connections
Forging
Synclastic & Anticlasting Forming
Chasing & Repoussé
Surface Treatments (etching, reticulation, granulation, patination, keum-boo, etc.)
Stone Setting (bezels, prongs, tube, flush, pavé, gypsy, etc.)
Anodizing
Electroforming
Casting (lost wax, found object/nature, mold-making, etc.)
Finishing
Boxes & Lockets
Production Design
Hydraulic Press Forming
Flex Shaft Skills
Metal Clay
Chain-Making
Enameling
Tinkering
Concept Development & Critique
Tool Making, Repair, & Maintenance
Business Practices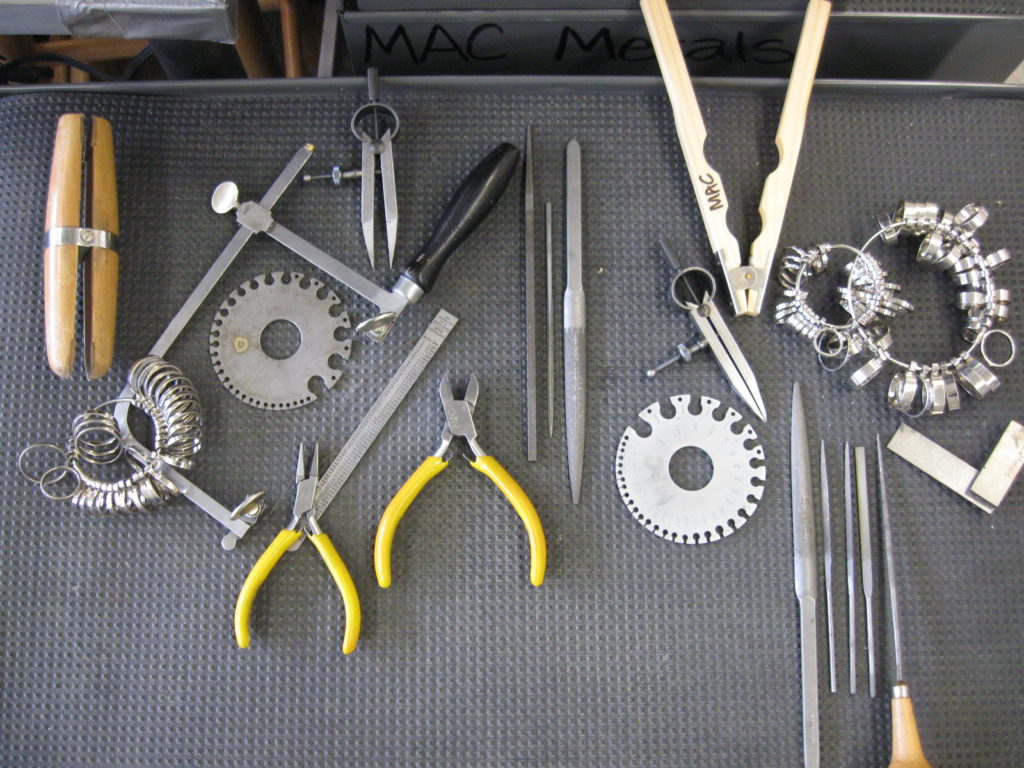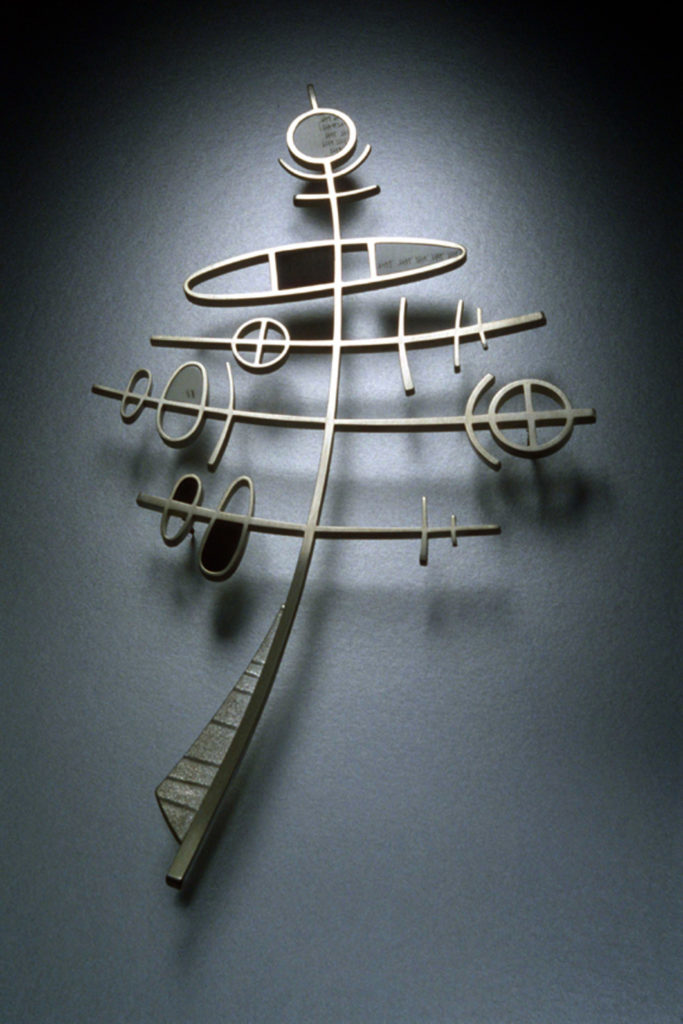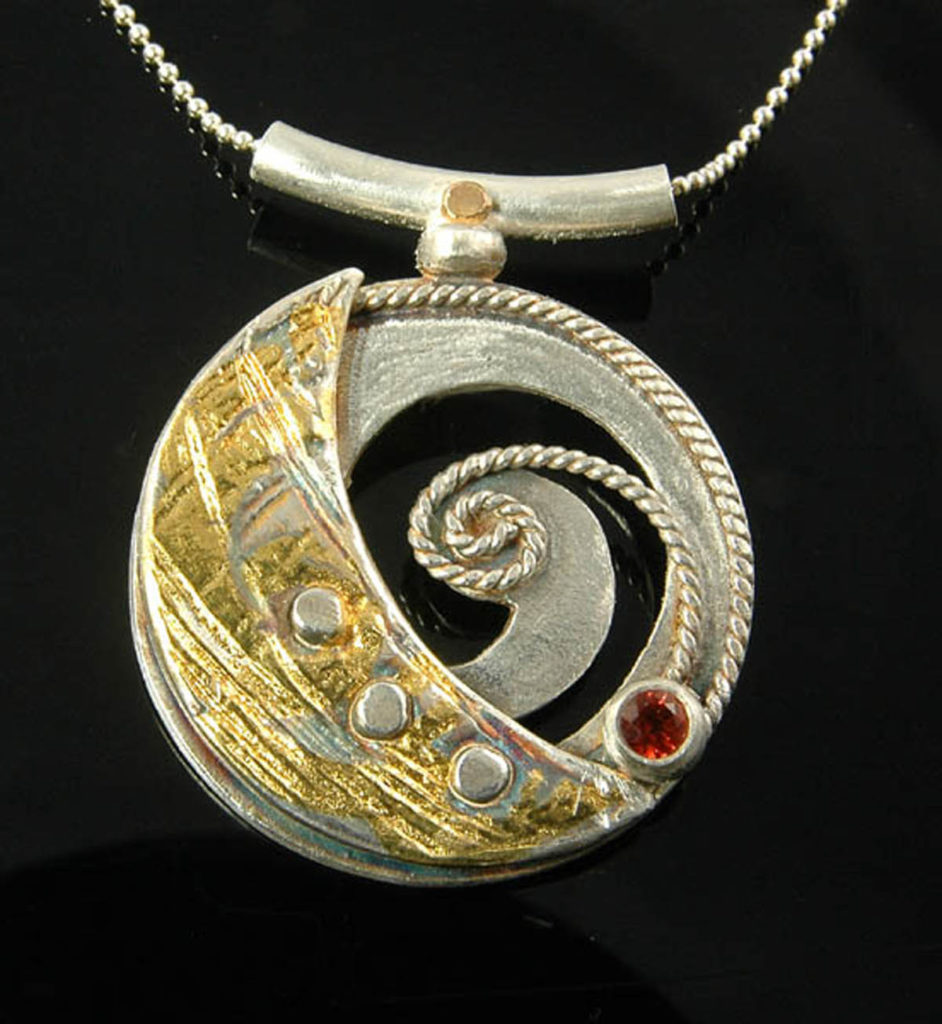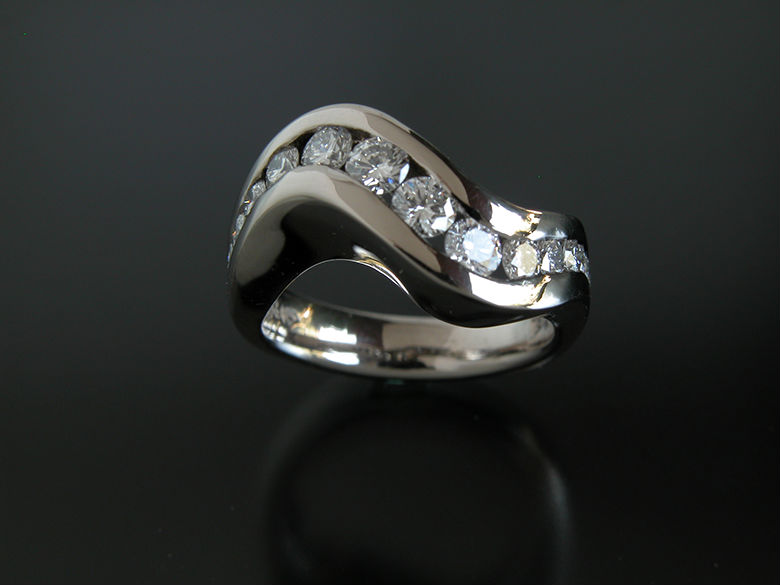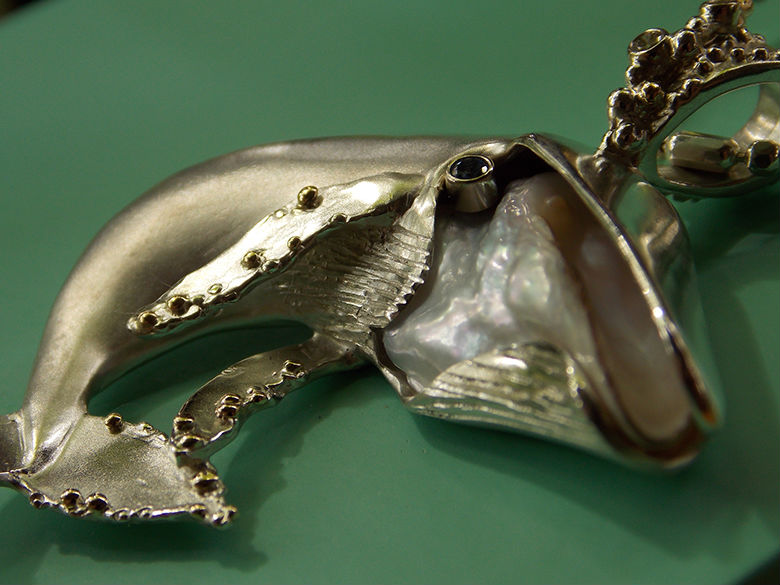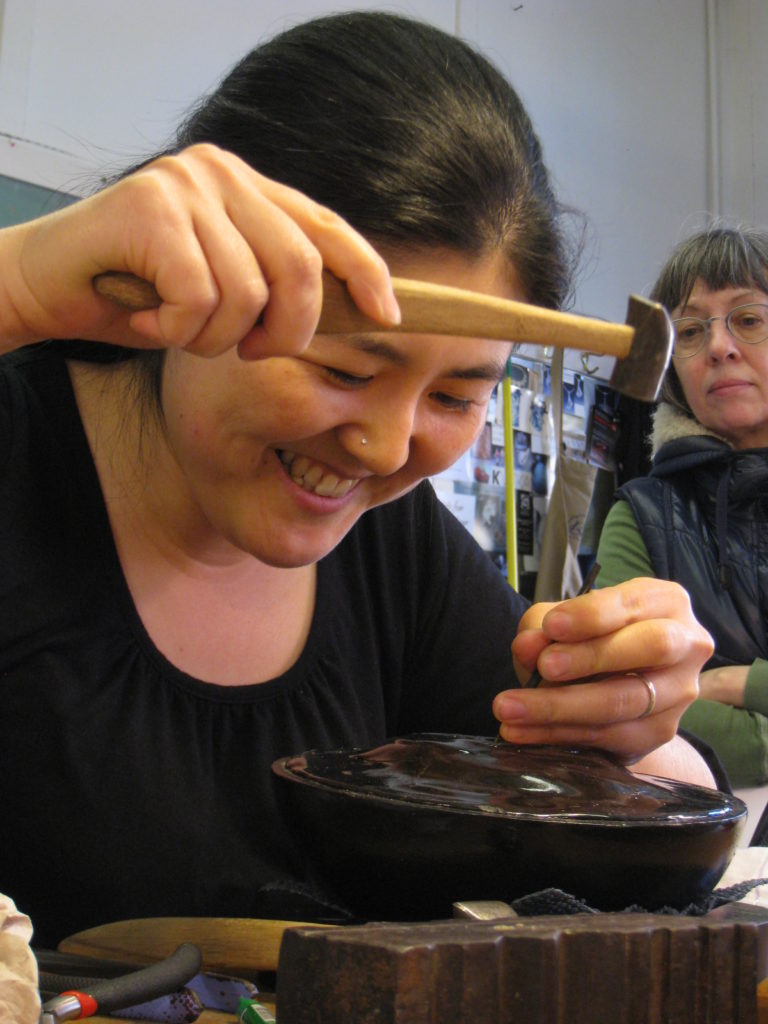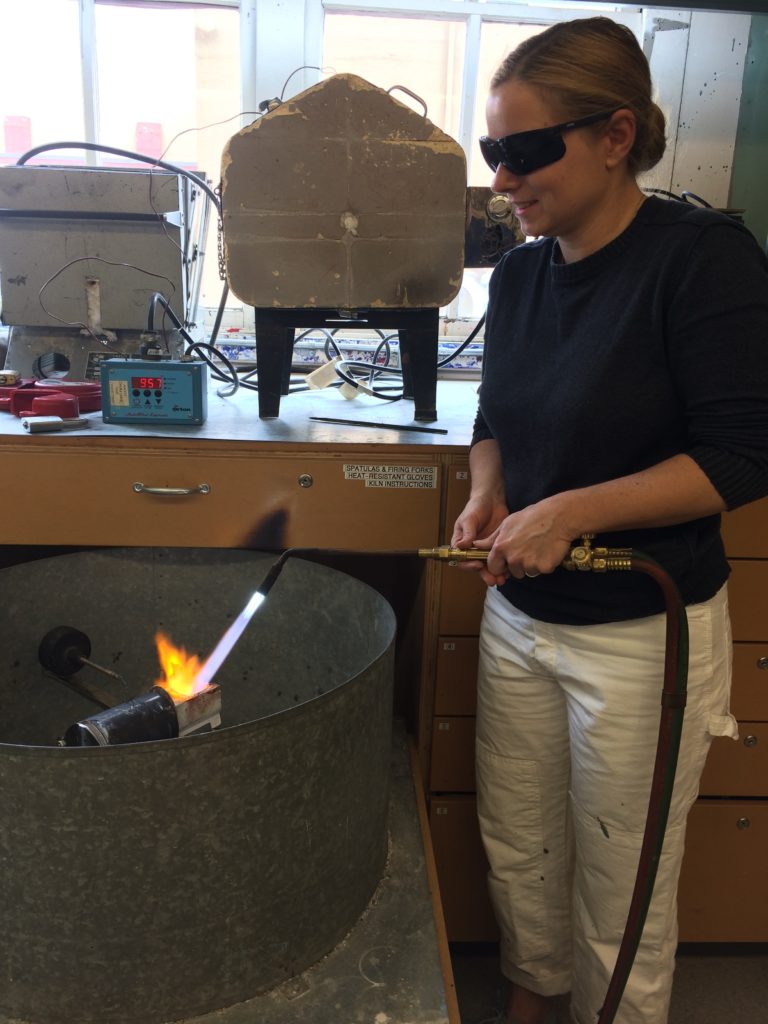 Metal Arts Studio
Equipment Includes:
Jeweler's Benches with 12 Workstations
5 Acetylene/Air Smith Variable Tip Torches
Oxy-Acetylene Little Torch
Oxy-Acetylene Melting Torch
Centrifugal Caster
Vacuum Table
Vulcanizer
Hydraulic Press
Combination Rolling Mill
2-Dual-Speed Buffing Arbors w/ Dust Collectors
Drill Press
Flexible Shaft Machines
12″ Shear
Jewelry/Metal Arts Library
State-of-the-Art Ventilation System
Comprehensive Collection of Assorted Hand Tools
Assorted Hammers, Stakes, & Mandrels
Burnout, Enameling, & Metal Clay Kilns
OPEN STUDIO is only available to students registered for a metal arts class. Studio hours are posted each term.