The Multnomah Arts Center offers woodshop and sculpture arts classes for adults and youth year round. Below is a listing of typical class offerings.
Woodworking Coordinator: Nicole Rawlins
Woodshop 101
Learn how to safely operate some key shop equipment while creating simple take-home projects. Receive instruction on how to use the following equipment in our studio: SawStop table saw, bandsaw, chop saw, drill press, hand-held power tools, and more.
Woodturning Plus Studio
Learn the basic concepts of woodturning, including lathe and tool safety, basic project design, tool selection, and techniques for cutting and shaping both end grain and side grain. Basic tools provided include a roughing gouge, spindle gouge, bowl gouge, skew, parting tool, and scraper. Explore how the tools cut wood and use these techniques to create projects such as a honeydipper, finger top, pestle, goblets, boxes, and maybe even a small bowl. More experienced turners may produce more complicated projects.
Woodturning Embellishments
So you turned a bowl and it seems a little plain. Explore ways to spruce up the ordinary. Carve on it, texture it, use dyes to color it, wood burn it, and add things like beads and more. Discover and test many of these embellishment solutions.
Basketry
Basketry courses for youth and adults also take place in this studio (see our Textiles page).
Family Woodworking
This family class is an opportunity for kids ages 2-5, along with their parent or guardian, to learn proper ways to use tools, increase dexterity, and develop fine motor skills and hand-eye coordination. Build, create, and alter foamular (biodegradable foam product) and other materials using various techniques.
Woodworking for Youth & Teens
Build fun and useful works of art. Learn carpentry skills such as measuring, sawing, drilling, fastening, sanding, shaping, assembly, painting, and staining. Improve hand-eye coordination and fine motor skills and gain confidence in construction and tool safety. Age categories: 4-7, 8-13, and 13-17 years old. Projects are age-appropriate.
Woodworking & Beyond
Work with your hands and mind to create a piece of art that incorporates woodworking, drawing, and painting-complete a unique project out of wood. The end results is a useful work of art! Independent thinking, problem solving skills, and self-expression are at the core of this unique survey course for young artists.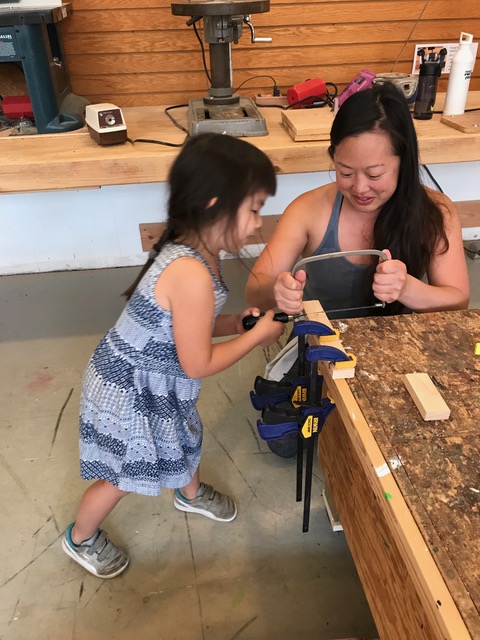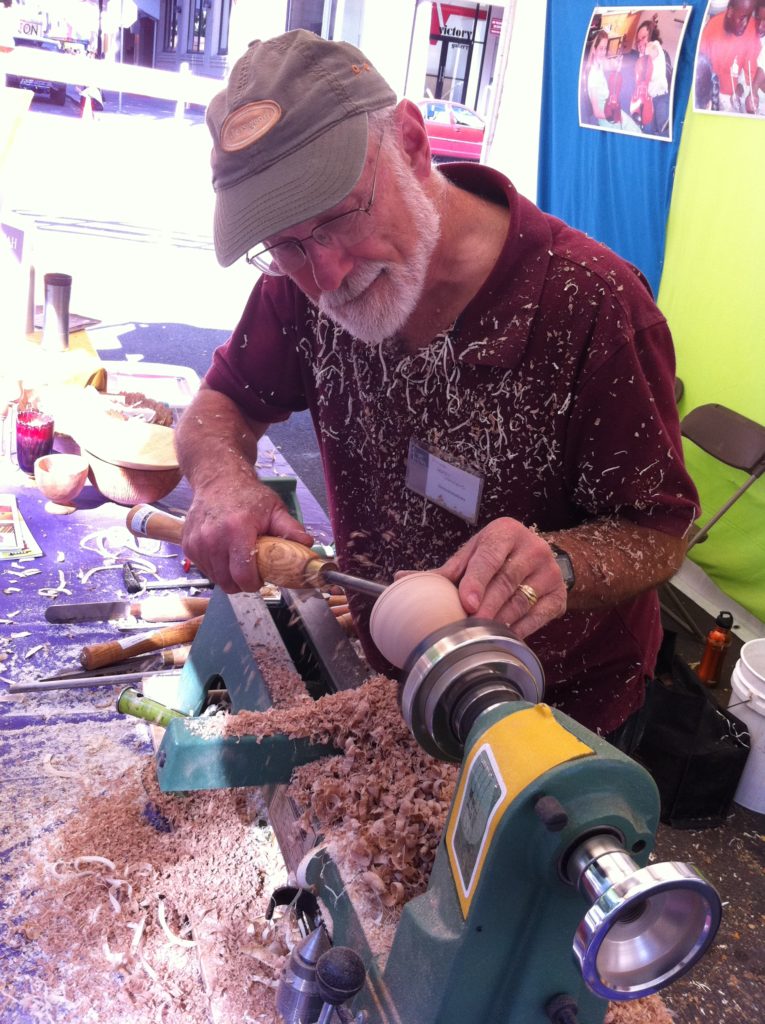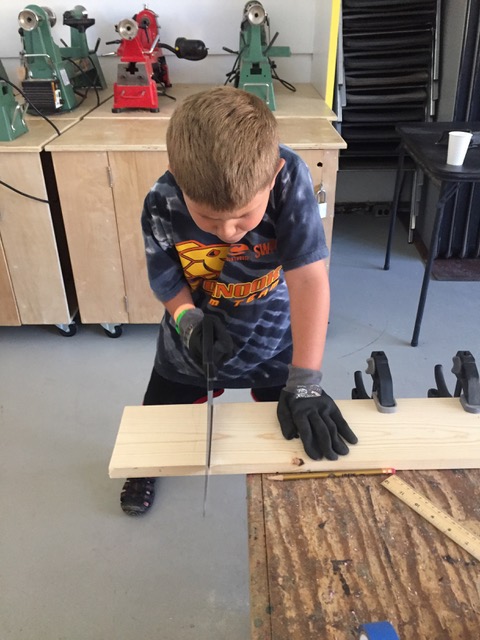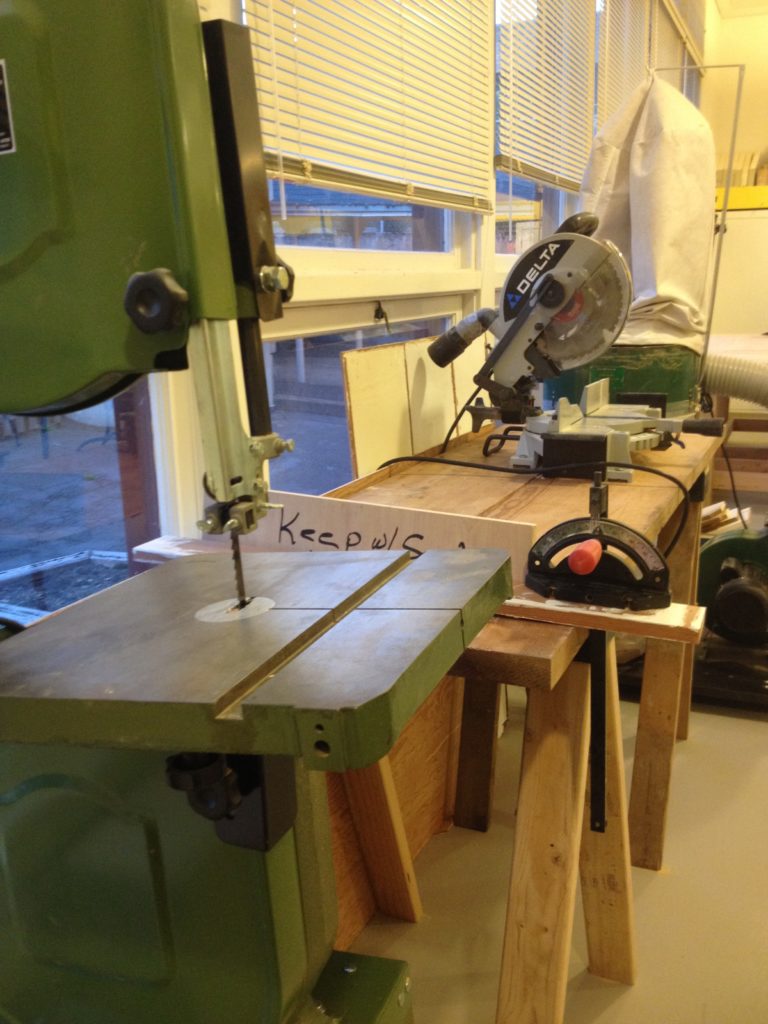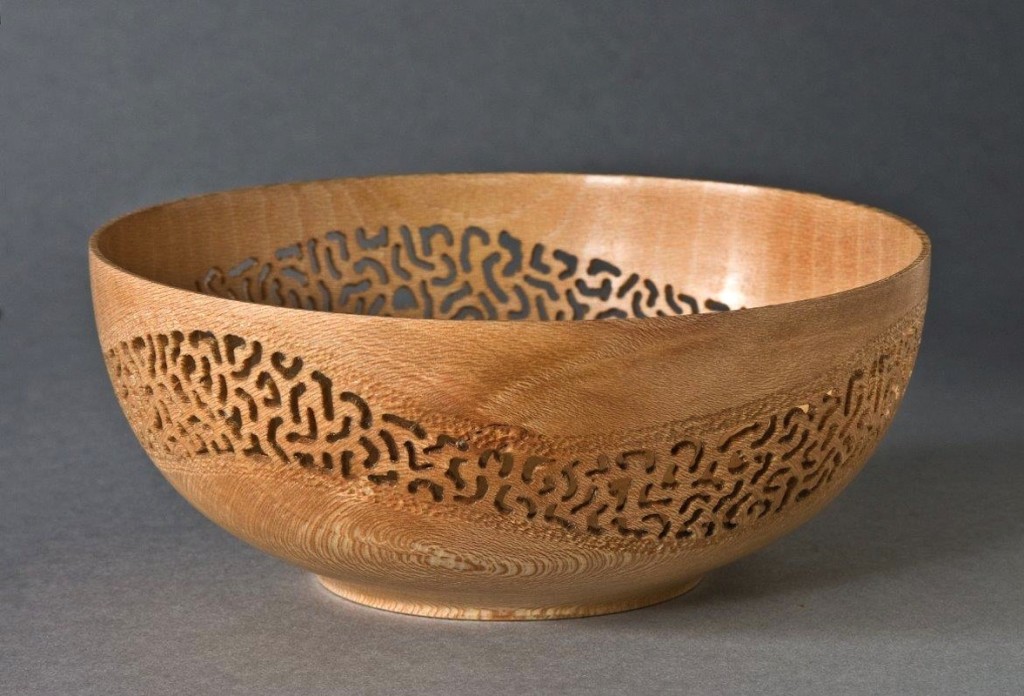 WOODSHOP & SCULPTURE ARTS STUDIO
Equipment includes:
SawStop Table Saw
Drill Press
Bandsaw
Chop Saw
Grinder
Dust Collector
6 General Brand Woodturning Lathes (4 Mini, 2 Midi)
Woodturning Chisels
Hand-Held Router
Hand-Held Power Tools
Hand Tools
Youth Workbenches with Clamps
Youth Hand Tools
Multnomah Arts Center is proud to announce its new Woodshop and Sculpture Arts Studio housed in Cottage 5 on the west end of campus. This 1,000 square foot cottage is the home of a growing program. Our mission for this studio is to provide courses, workshops, demonstrations, and lectures in the arts of woodturning, woodcarving, woodworking, small-scale sculpture, mixed media, basketry, and more. Courses for youth and adults run year-round.
A big thank you to instructors Jerry Harris and Russell Coker for donating their time to design and build the studio, along with donations of tools and materials.