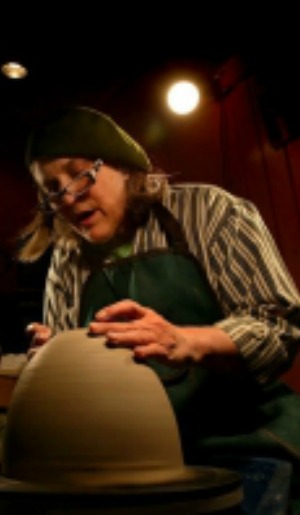 A Pacific Northwest native, Victoria received her Bachelor of Arts degree from Marylhurst University before developing an interest in ceramics. After taking a class from Patrick Horsley, clay became a lifelong love.
For years, Victoria coiled vase forms on her kitchen table and at local craft centers. In 1980, she returned to the academic world, earning both a BFA and MFA in Fine Arts at the University of Oregon.
Victoria's work derives inspiration from "the still, small voice within," and often her sculptures speak about a collective spiritual vision. Since 1986, she has been making totems of various forms.
Victoria lives and works in Portland, Oregon, and her sculpture is collected throughout the United States, as well as Israel and Japan. Her work has also been featured in many publications, including magazines and books.