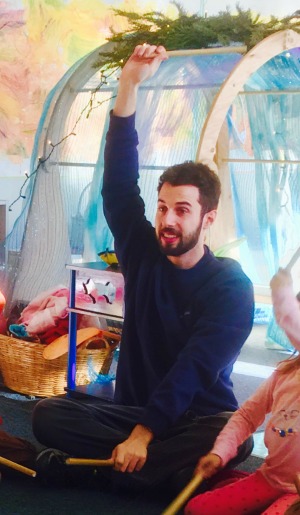 Steven Skolnik is a drummer/percussionist who performs and teaches in the Portland and surrounding communities. He is a graduate of Lewis & Clark College, where he received his B.A. in Music Performance in 2013.
As a performer, Steven has traveled across the country and abroad performing jazz, rock, and folk music. Some of Steven's most recent performance experiences have taken him to Haohsuing, Taiwan, to play during the Chinese New Year's festivities; Sisters, Oregon, during the Sisters Folk Festival; and multiple performances at the Northwest Percussion Festival. He also actively records with local bands in various recording studios throughout Portland.
Steven currently teaches private percussion lessons, leads the community drum circle, and facilitates the African marimba ensemble at the Multnomah Arts Center.