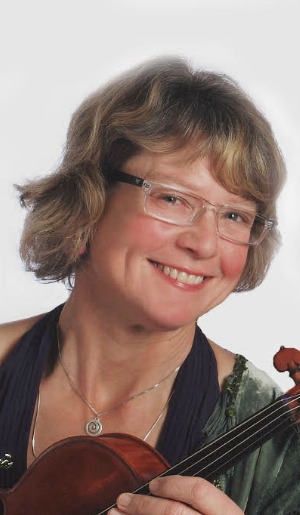 In addition to teaching violin and viola at MAC, Shelley Mathewson is an active freelance violist in Portland.
Currently a member of the Portland Opera Orchestra, where she served as acting principal viola from 2010-2012, Shelley was also principal violist of the Oregon Ballet Theatre for more than two decades.
Shelley is a member of the Portland Chamber Orchestra; has played in the Oregon Symphony; plays principal violist with the Oregon Coast Music Festival Orchestra in Coos Bay; and is founder of the Delphinum String Quartet, which performs regularly at two McMenamin locations: John Barleycorn's in Tigard (every 2nd Sunday) and N.E. Broadway (last Wednesday of every month).
Shelley holds Bachelor's and Master's degrees in viola performance from the Cincinnati Conservatory of Music and for many years served as principal violist with the Omaha Symphony.