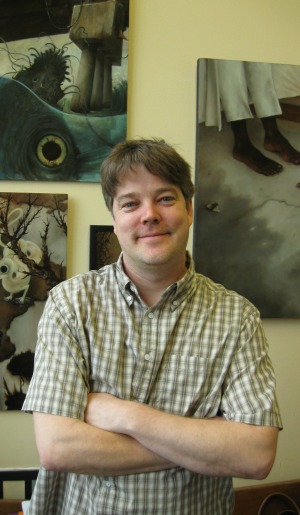 Arts Programs Supervisor
& MACA Board Director
Michael Walsh is the Supervisor of the Multnomah Arts Center as well as the President of the Multnomah Arts Center Association (MACA), the non-profit board that supports MAC's arts programs. He previously served as the Associate Director of the Community Music Center in Southeast Portland.
Michael graduated from the City of Portland's Cooperative Leadership Institute as well as the Regional Arts & Culture Council's Cultural Leadership Program. He serves as chair of the NW Chapter of the National Guild for Community Arts Education.
Additionally, Michael has volunteered as a board member, president, and executive committee member for Ethos Music Center, Inc., a nonprofit music program targeting underserved communities in Oregon; and the Creative Music Guild, an all-volunteer jazz-presenting organization.
A graduate of the Residential College at the University of Michigan, Michael has continued his education through training from the Institute for Nonprofit Management at Portland State University and the Executive Directors Network through the Nonprofit Association of Oregon, an innovative non-profit supporting other non-profits through Oregon & SW Washington. He also graduated from the National Guilds' Arts Management in Community Institutions intensive training program.
When possible, Michael enjoys improvising music and writing poetry.