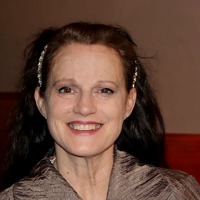 Alyson Osborn has long been active in the arts community, working with such diverse groups as PICA, the Disability Pride Art and Culture Festival, WellArts, Portland Opera, Filmusik, and PlayWrite Inc, a program dedicated to helping students create theatre pieces based on their life stories.
Alyson is an actor with over 60 stage productions to her credit, most recently appearing in several pieces at the Fertile Ground Festival.
In addition to teaching children's theatre at MAC, Alyson is an instructor of English and drama for International Special Programs at PSU and has served on the board of the Arts Access Project for the Oregon Arts Commission.