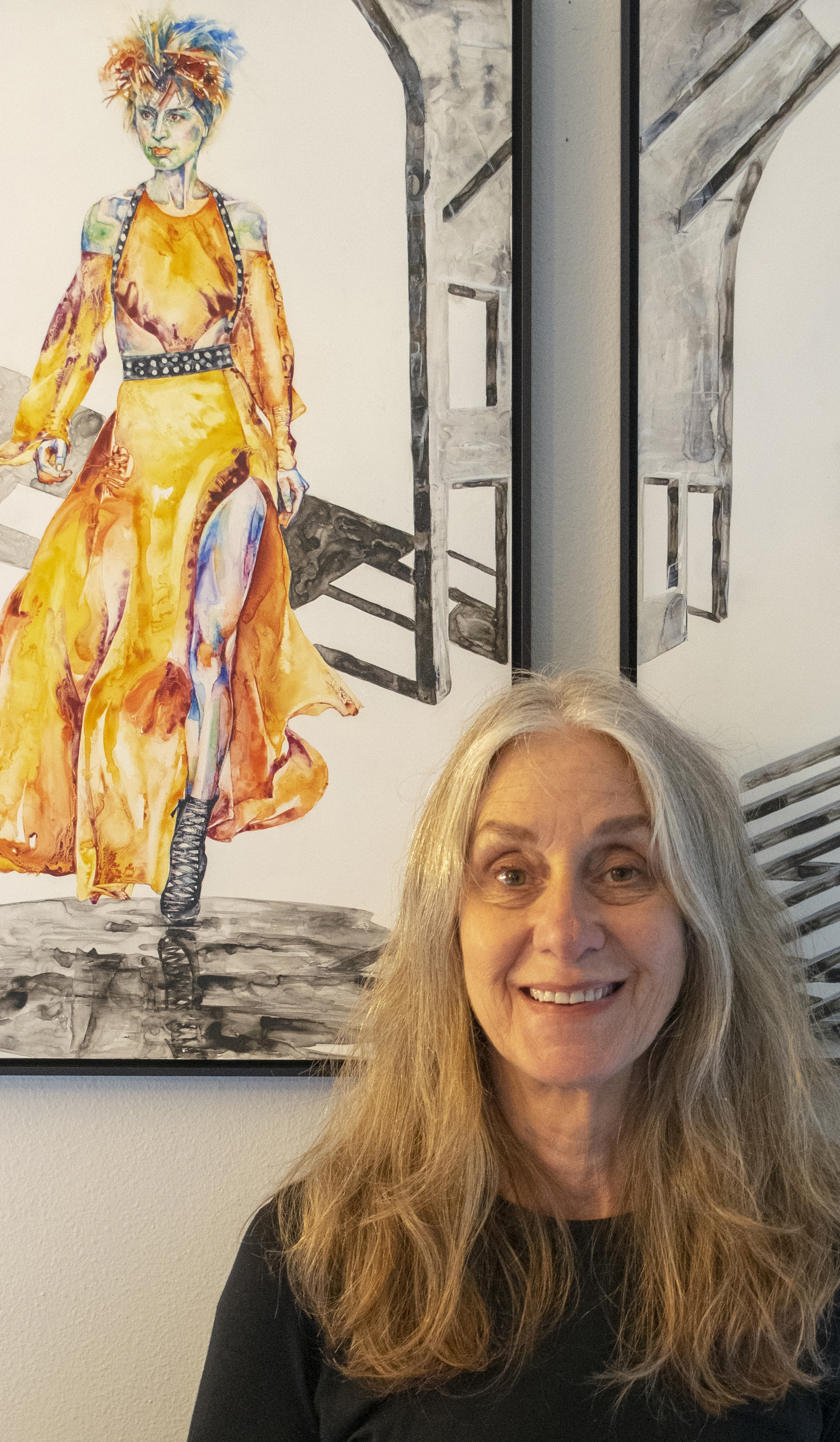 After a full career as a graphic design professional, Amber Stene began teaching drawing, painting, and design while earning her MFA at Wichita State University. Following graduation in 2008, she taught graphic design classes as a full-time instructor at Northern Arizona University.
Moving to Portland in 2010, Amber taught watercolor with a contemporary focus as an adjunct instructor at Portland Community College. At the same time, she taught online classes in perspective, color theory, and introduction to visual arts at Art Institute.
She's held exhibitions in Seattle, Portland (and surrounding areas), Scottsdale, Tucson, Wichita, Billings, and has been represented by Kim Weinberger Fine Art in Kansas City. Amber held a collaborative exhibition at Multnomah Arts Center Gallery in October 2018. Her studio artwork is primarily watercolor, and centers on the figure in surreal settings.