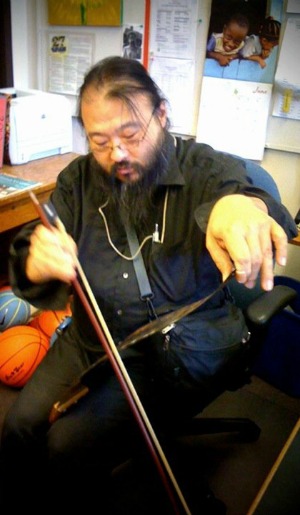 Woodwinds, Brass, & Banjo Instructor
Mitch Iimori began teaching music at MAC in 2001. He offers private music instruction for: flute, clarinet, oboe, saxophone, bassoon, trumpet, banjo, guitar, and voice. Some of his genre focuses have included classical, jazz, country-western, bluegrass, and ethnic music styles.
Mitch holds a BA and MA in Music from the Eastman School of Music. He has performed with the Greece Symphony Orchestra, the Oregon East Symphony Choral, the Grande Ronde Symphony, and the Rochester Broadway Theatre League.